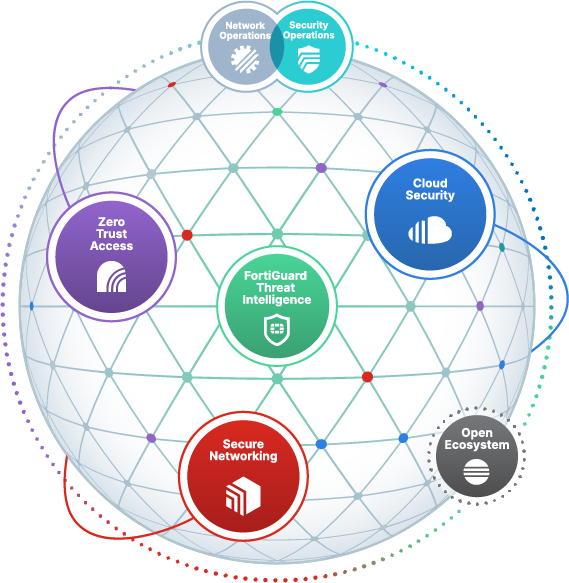 The Fortinet Security Fabric
The Fortinet Security Fabric brings together the concepts of convergence and consolidation to provide comprehensive cybersecurity protection for all users, devices, and applications and across all network edges.​
Cybersecurity Mesh Architecture (CSMA) is an architectural approach that promotes interoperability between distinct security products to achieve a more consolidated security posture. The Fortinet Security Fabric reduces operational complexity while ensuring compliance, emphasizes interoperability as well as analytics, intelligence, centralized management, and automation, and integrates with a broad ecosystem of technologies and vendors.
The Fortinet Security Fabric
Fortinet Security Fabric with Cybersecurity Mesh Architecture
To break the attack sequence, you need to be able to rapidly adjust the security posture to defend cohesively against newly discovered attacks across ever-expanding attack surfaces. Learn how our broad, integrated, and automated approach delivers on this critical initiative with the Fortinet Security Fabric.