SonicWall GMS E-Class 24x7 Software Support for 5 Nodes, 1 Year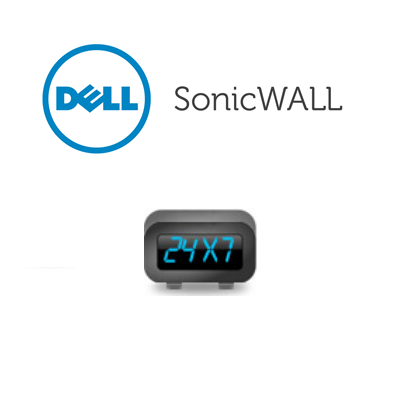 Beschikbaar, verwachte levertijd 2-3 dagen
Order-nr:

01-SSC-6524

Leverancier-nr:

01-SSC-6524
Beschrijving
Omschrijving
SonicWALL-oplossingen voor beheer en rapportage bieden een uitgebreide architectuur voor het centraal opstellen en beheren van beveiligingsbeleid, realtime bewaking en alarmering, en gebruiks- en nalevingsrapportage - allemaal vanuit één enkele beheerinterface.
24x7 Softwareondersteuning voor SonicWALL® Global Management System (GMS)
SonicWall's award-winning products and services add value to your enterprise by protecting your valuable data and ensuring the productivity of your workforce. But if you're like a lot of other organizations, your IT resources are already stretched thin managing existing operations and increasing efficiency. The bottom line is you don't have the time, you don't have the resources, and you don't have the people.
SonicWall's worldwide network of channel partners offers a variety of services to assist you in designing, implementing and managing SonicWall solutions.
Additionally, SonicWall also offers a full range of consulting services to meet your needs, from innovative implementation services to traditional statement of work-based services. Combined with their detailed knowledge of SonicWall products and services, SonicWall's consultants bring wide industry experience, tested methodologies, and the backing of SonicWall's world-class engineering support to every engagement. With SonicWall Professional Services, you get some of the brightest people in the industry working for you.
Tight integration
Cost effective
Easy policy management
In-depth reporting
Eigenschappen
Country of origin:

USA

Duration:

12 Months

End user type:

EDU

, GOV

, STD

License Band:

2-5

License type:

New

Product type:

Software

Unit of measurement:

Licenses