Rapid7 & Corelight present: SOC of the Future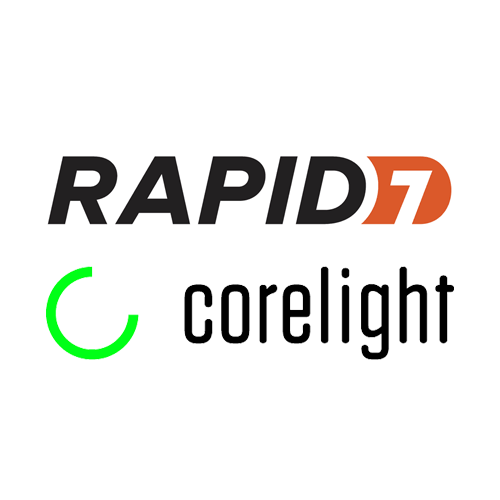 Date & location
Silversquare Zaventem
Ikaroslaan 1, 1930 Zaventem, Belgium
Description
Description
The future of the SOC is XDR
Network Detection and Response (NDR) and eXtended Detection and Response (XDR) are two of the three cybersecurity technologies seen as pillars in the structure that Gartner calls the SOC Visibility Triad, the foundation of what we see in today's SOC modernization. When combined, they provide a comprehensive defense against cyberattacks.
NDR uses network traffic analysis to help detect and respond to network-level threats. XDR is a unifier, connecting NDR, EDR, and other data sources, giving security teams a complete view of their attack surface. By integrating these solutions, organizations improve their ability to detect and respond to threats in real time, reduce the risk of data breaches, and ensure regulatory compliance like NIS2.
By integrating Corelight Open NDR and Rapid7 InsightIDR XDR solutions, customers have superior attack visibility for every device on the network, including IoT, ICS, unified data, and help streamline security operations.
About Corelight
Corelight Open NDR solution monitors raw network traffic and flow records to detect and respond to security threats and provide visibility into all network activity, including north-south and east-west (lateral) movement, traffic from remote users, and cloud, hybrid, and multi-cloud environments. It plays the important role of bringing insights into behavior to SOC teams and generates real-time data from the always-on network. Corelight Open NDR combines network data with machine learning, behavioral analytics, and signatures to detect network-based attack techniques such as command and control (C2) or exfiltration. Corelight Open NDR is also able to store packet data (PCAP) for long periods, which is especially useful to historical breach research and forensics.
About Rapid7
Rapid7 delivers the world's only practitioner-first security platform to help organizations strengthen their security programs in the face of accelerating digital transformation. Our portfolio of best-in-class solutions empowers security professionals to manage risk and eliminate threats across the entire threat landscape from apps to the cloud to on-prem infrastructure to the dark web. We foster open source communities and cutting-edge research–using these insights to optimize our products and arm the global security community with the latest in attacker methodology. Trusted by over 10,000 customers worldwide, our industry-leading solutions and services help businesses stay ahead of attackers, ahead of the competition, and ready for what's next.