Manage network performance by focusing on the user experience of key applications.
See your network from the user's perspective
Real-time network monitoring gives you insight into how well your organization's key applications are performing
User-friendly dashboards help you identify network usage, traffic bottlenecks and problem areas by looking at application or Level 7 performance by app, user, device and location
Reduce complaints and increase satisfaction by resolving network and application issues before they occur.
Interested in the eBook? Then contact sales@infinigate.nl or call: 0183 - 62 44 44.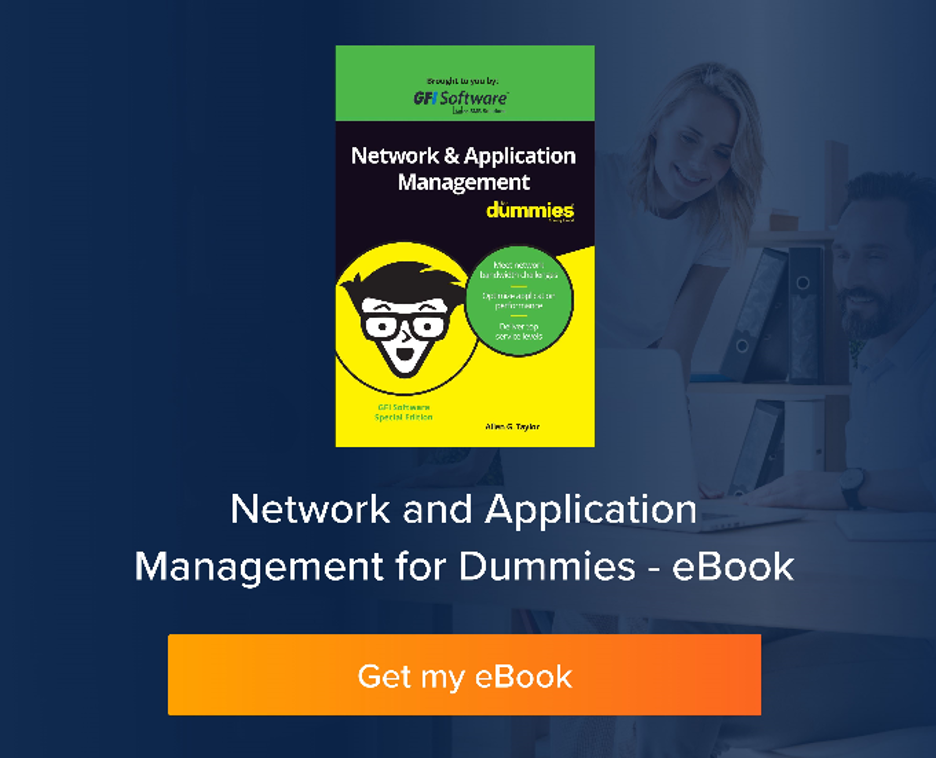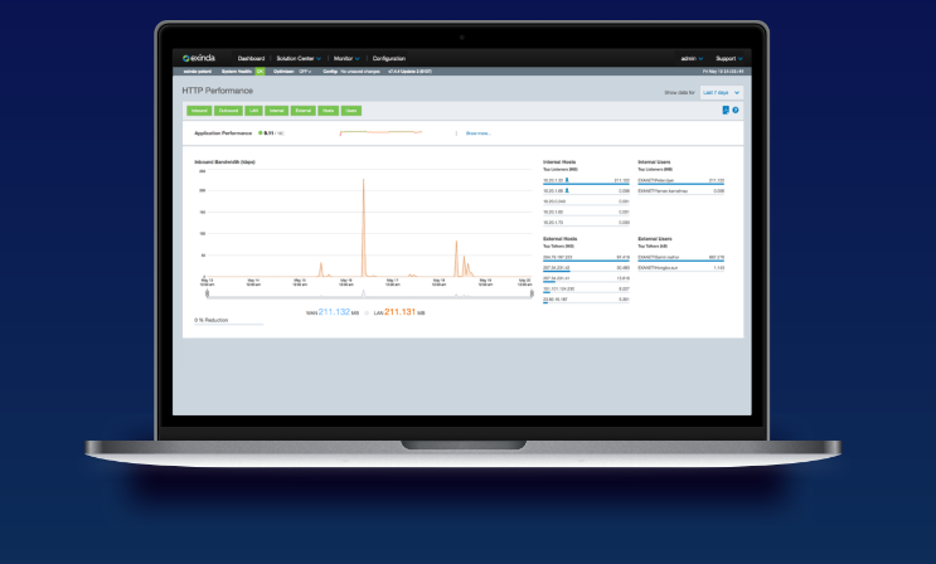 Monitor Network Traffic & Applications
Identify your most important applications, as well as unapproved applications that are stealing your bandwidth

Determine how and when specific users, applications and websites can consume bandwidth on your network
Leverage a library of pre-built reports designed to address key issues facing network administrators
Model and interact with data to better understand the health of your network
Improve application performance
Ensure that your key business applications, whether on-premises or in the cloud, always deliver the experience users expect
Use data acceleration and caching capabilities to ensure business applications are always performing optimally
Stay one step ahead with the Exinda Recommendation Engine. By studying network patterns and trends, Exinda can automatically make suggestions to fix problems and improve network performance